Let us take care of your website
WordPress Hosting & Support
Building the website is only the first step; your Hosting is the most important factor in keeping your website online, and with our support you can grow without worrying about your site keeping up.
Vatu's Hosting & Support solves 4 key problems all website owners face:
Keep your site fast.
Having problems with a slow website?
Hosting your website on a cheap shared hosting provider such as GoDaddy, where their service is not tailored to your needs, is going to slow your website down. Shared hosting will typically see your site on the same server as hundreds of other sites, all battling for the same limited server resources.

We keep only a small number of websites per server, meaning each site has more than enough server resource available for day-to-day traffic. If your site is particularly high traffic, it can have its own VPS server.
We use only high-powered Virtual Private Servers (VPS) from DigitalOcean, a highly reliable green-energy hosting provider. Your server will always be in the same geographic region as your primary target market, to improve load times and SEO.
We maximise your site's speed by utilising as many caching layers as possible, from top-level network CDN caching, to individual page caching, and robust object caching. Most shared hosting providers offer none of these.
Keep your site secure.
Do you have security concerns, or multiple pending updates?
WordPress needs regular maintenance to keep the core, plugins, and even themes up to date. Falling behind can introduce significant security vulnerabilities which leave your website and its data exposed.

We carry out automated daily updates for the WordPress core, plugins, themes (where available), and even premium licensed plugins. Each update runs first thing in the morning, and there is an automated health check afterwards to make sure the website is still working.
For even greater peace of mind, we also take daily backups of your website each morning and store them off-site on AWS infrastructure, on a rolling 14-day or 30-day basis. So even if a critical issue happens which can't be easily fixed, we can always roll back to any point in the last 2-4 weeks.
Security is paramount to successful hosting. We take steps to ensure your site remains secure, including enforcing strong admin passwords, limiting failed login attempts, banning IP addresses who attempt brute force plugins, and enable 2FA for admin accounts.
Keep your site online.
Does your website keep going offline?
This can often be the case with under-powered servers, a hallmark of shared hosting. Even brief downtime can frustrate your users, cost you in lost revenue, and kill your investment in your marketing efforts.

We customise your hosting setup to your site, which includes looking at your traffic levels to make sure we're providing more than enough server resources to keep your site online 24/7.
We set up downtime notifications to check your site every minute, and alert us immediately should it go offline. If it does go offline, we'll take immediate action to fix the issue.
Keep your site protected.
Do you need somone to manage everything for you?
This is such a common problem we hear, especially as the majority of our clients are SMEs who don't have internal developer teams. Our service is built to be a "no headaches" solution for you.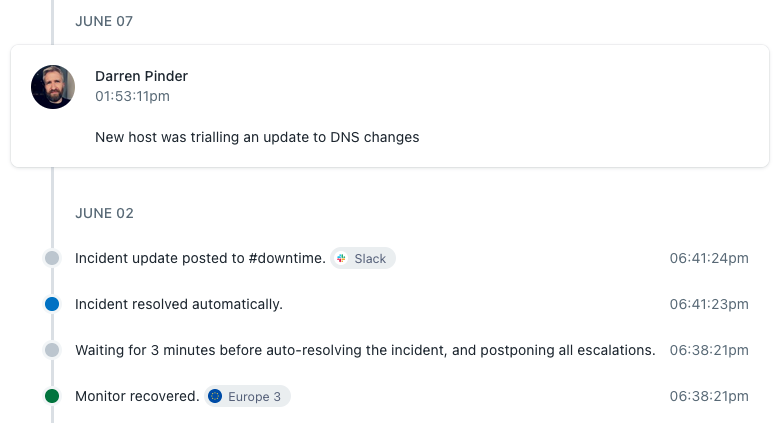 Once you're set up with us, you don't need to worry about it. We'll take care of everything, and keep you in the loop if problems occur, and when they get resolved.
On top of that, you'll have a dedicated account manager who you can call with any questions.
Pricing
We offer 2 tiers of Hosting & Support, so you'll find something suitable for you.
Nurture
£150 / month
$200 USD / €200 EUR
Ideal for start-ups, small businesses, low-traffic sites.
Shared VPS shared with a small number of other sites
Fully encrypted site with TLS certificate
Cloudflare firewall & CDN
Server-based firewall
Powered by green energy
Daily WordPress core and plugins
Nightly backup to AWS storage
14-day backup retention
Small bugfixes included
Uptime checks every minute
Downtime alerts to our team
Site status page
Growth
£800 / month
$1,000 USD / €900 EUR
Ideal for high-traffic sites, or E-Commerce.
Everything from Growth, including:
Hosted on your own VPS
30-day backup retention
1 day of development time per month
Ready to let us improve your site?